« A delicious way to save our planet »
FRANÇOIS-PIERRE BLAIN, founder
Our founder, François-Pierre Blain, has worked for over a decade with other companies that are committed to doing business cleanly and with a positive ecological footprint. In May 2013, a report was released by the UN and it turned out to be the start of Crickbread, our flagship product.
Insect farming is very ecological due to its nutritional qualities and the fact that it can replace the breeding of cattle, pigs and poultry known to be very harmful to the environment.
years of business activities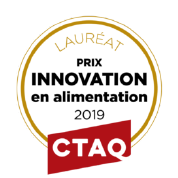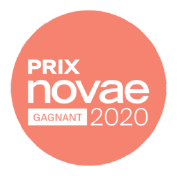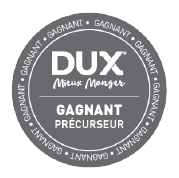 AUGUST 2018
Foundation of our company
Founded in Quebec, with the desire to change the world of food by introducing sustainable foods to the menu of North Americans 
FALL 2019
CTAQ 2019
We obtained the 2019 CTAQ Grand Prize, for the greatest innovation in Bakery in Quebec
FEBRUARY 2020
Crickbread™
Launch of our sliced bread made with cricket powder, Grillon le pain Crickbread™, distributed by Coop Alentour
u
APRIL 2020
Dans l'oeil du dragon
We appeared on the show Dans l'œil du dragon, where we signed an agreement with 3 dragons
FALL 2020
Crickbread burger buns
Launch of our burger buns made with cricket powder
DECEMBER 2020
Crickmeat
Grillon La Viande Crickmeat™ is a finalist at the CTAQ 2020
JANUARY 2021
DUX Prize
Our burger buns and our entomo-veggie burger patties, Grillon la viande Crickmeat™, are both finalists for the 2021 DUX Grand Prix and Globe Protein won the DUX Grand Prix for: « Précurseur en Ébullition. »
Dans l'œil du Dragon
Relive the highlights of the show and see why Crickbread is a bread like no other!